Get Pest Free
in Boulder, CO
Green living is imperative in Boulder. That's why Boulder residents trust Croach® for effective and eco-friendly pest control.
✓ Get a free whole-house pest inspection – inside and out.
Keeping Boulder Green with Croach®
Ranked as one of the healthiest and greenest cities in the US, the environment is everything in Boulder. Located in the foothills of the picturesque Flatirons mountains, Boulder residents can step out their front doors and within a few minutes be hiking or biking the miles of trails alongside Boulder Creek. Boulderites are famous for spending a lot of time outdoors - rain or shine, spring, summer, fall and winter.
But pests can interfere with outdoor fun or make being indoors miserable. Fortunately, Croach® pest control offers eco-friendly extermination and treatment services in Boulder for home and business owners.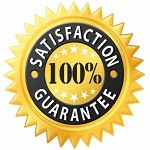 Retreats Guarantee
We guarantee a retreat of pest issues that arise between regularly scheduled services. Ask for more details when you sign up.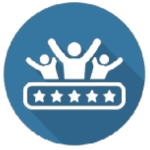 Thousands of Customer Reviews
Trust Croach® pest control reviews of friends and neighbors near Boulder and browse customer surveys of their pest management technicians.
Pest Control Services by Croach® Exterminators Near Boulder
Get rid of bed bugs, ants, carpet beetles, cockroaches, mice and rats, silverfish, spiders, wasps and other stinging, biting, crawling, and flying pests. We serve Boulder residents in single-family homes, apartments, HOAs, and light commercial buildings.
Pest Control for Property Managers
Boulder has a significant population of renters, and if you're a property manager, you understand the importance of maintaining a pest-free environment for your tenants. It's essential to ensure their living conditions are safe, comfortable, and free of pests. Croach® Pest Control is an excellent option for property managers looking for effective and reliable apartment pest control services.
Croach®'s experienced technicians use the most advanced and progressive pest control methods to quickly and efficiently eliminate any pests in your rentals. Our services are flexible and are custom tailored to fit your specific needs. We eliminate infestations, then provide ongoing treatment and maintenance to keep your units pest-free.
5 Reasons Pest Control is Important for Property Managers
Among the many benefits of maintaining regular pest control services, Croach® helps:
reduce fire hazards from electrical damage by mice and rats and ants
prevents property damage to appliances and HVAC systems
By choosing Croach® Pest Control, you give your tenants peace of mind, knowing their home is free of pests and a safe place to live, while maintaining the value of your rental properties.
No Longer the Addams Family House!

It is always a pleasure to see Samuel. He is very professional and has done a terrific job at our house getting the spiders under control. It used to be so bad it looked like the Addams Family home. Now we don't have spider webs everywhere. Thank you Samuel for your excellent service!
Read more reviews from Colorado
Eco-Friendly Pest Control in Boulder, CO
Croach® encourages an Integrated Pest Management (IPM) approach to pest control. This type of program is safer and more effective because it:
targets specific pests
uses fewer chemicals
is mindful of Boulder's natural environment
The city of Boulder recommends a variety of DIY pest control management methods for homeowners. Some, like exclusion, are more difficult to apply without knowledge and training. And others just aren't powerful enough for persistent pests that invade your home. That's where Croach®'s experience comes to the rescue.
What is Integrated Pest Management?
IPM is a fancy name for what truly is a simple idea. The concept involves using care and forethought to prevent pest problems to begin with. And when pest problems do occur, they are treated with minimal chemical interventions. The goal of IPM is to reduce the risk to people and the environment. As such, IPM is a long-term approach to pest control that goes far beyond chemical extermination.
Let's take a closer look at the tools of IPM that your Croach® technician will leverage to get your Boulder home pest-free.
The 6 Most Prevalent Pests in Boulder
Once these pests invade your premises, it's difficult to remove them without professional help. Fortunately, the experts at Croach® effectively handle the most common pest problems you'll find here in Boulder while supporting your noble pursuit of eco-friendly green living.

ANTS
They're around Boulder throughout the year, but their activity level and species vary with the seasons.
For instance, pavement ants are more active in the spring, while carpenter ants tend to be more active in the summer.
To get rid of ant infestations, your Croach® technician will apply IPM techniques like sealing entry points, removing food sources, and placing bait stations.

WASPS
Another common pest in Boulder, wasps are especially a problem in the summer months. Yellow jackets and paper wasps are two familiar species in the area.
To control wasp populations, it's important to identify and remove wasps nests early in the season. Croach® employs IPM strategies like reducing attractive food sources and using insecticidal sprays to help keep wasps under control so your family can enjoy your porches, decks and yards all glorious summer long.

RODENTS
Mice and rats can be a problem in Boulder year-round, but they tend to seek shelter indoors more frequently in the fall and winter months.
To prevent rodent infestations, it's important to seal entry points, and eliminate food and water sources. Trapping and rodenticides are two focused IPM techniques your Croach® tech will use.
If you suspect you have rats or mice, don't delay. Contact the experts at Croach® for rapid rodent removal!

SPIDERS
You'll find spiders in Boulder year-round, but they tend to be more visible in the fall when they're actively seeking mates.
Most spiders are harmless, though some, like the woodlouse hunter, have a painful bite despite having no venom. We have black widow and brown widow spiders here though, and also brown recluses. These poisonous species of spider can catch an unwary homeowner by surprise.
To control spider populations, Croach® prescribes IPM techniques like removing webs and applying insecticidal sprays.

COCKROACHES
Every home, even the cleanest, is vulnerable to roaches. They travel in cardboard boxes delivered to our homes, crawl through the sewer pipes, and work their way into the house through minuscule openings.
Cockroaches can be a problem in Boulder year-round, but they tend to be more active in the summer months. To manage cockroach populations, IPM techniques like keeping food areas clean, reducing moisture sources, and using insecticidal baits can be effective.
Roaches are notoriously hearty, and DIY pest control methods can't keep them away. If you want to destroy the grossest pest you could face, call Croach® to get started today.

BED BUGS
Bed bugs can infest homes and businesses year-round, but they are more commonly reported in the summer and fall months.
IPM approaches like vacuuming and using mattress encasements can be effective in preventing and controlling bed bug infestations.
To eliminate bed bugs once and for all, call Croach® for effective treatment.
Our Pest-free Satisfaction Guarantee for Boulder
If you ever experience pests between scheduled treatments, we'll come back out to give you an intermediate, complimentary treatment. Your comfort and satisfaction are our top priority.
Met All Expectations, and More!

Jessica from Croach was fantastic. We had a mice problem as well as wasp nest and other insects. My top concern was the mice. Jessica took the time to walk me through all of the problem areas in the home, explained the issues in detail. She formulated a plan of attack and began treatment and extermination process. Highly recommend Croach, and Jessica in particular, who met all of my expectations, and more.
Read more from Katrina H.
So Long, Pests!
In general, IPM techniques involve a combination of preventive measures and targeted use of pesticides. This approach focuses on using the least harmful methods possible to control pests while minimizing risks to human health and the environment.
By identifying the specific pest species, understanding their behavior and seasonal patterns, and implementing targeted IPM techniques, Croach® is able to effectively manage pest populations in Boulder and surrounding communities.
Don't let pests take control of your Boulder home. Contact Croach® to schedule your free preliminary inspection today!