Get Pest Free
in Lakewood, CO
It's fun to see wildlife in Lakewood parks and forests. But it's not fun to see them in your home. Croach® is the answer. You can say "goodbye" to pests for good with one call.
✓ Get a free whole-house pest inspection – inside and out.
Pest Control in Lakewood, CO
Pest control problems in your home can make you uncomfortable and sick. They also can destroy your house!
Our Croach® pest control process gets results. We inspect your property, answer your questions, and discuss potential problems.
After applying the first treatment, pests usually disappear. We then provide regular services every other month to keep them from returning.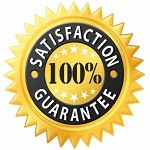 Retreats Guarantee
We guarantee a retreat of pest issues that arise between regularly scheduled services. Ask for more details when you sign up.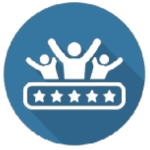 Thousands of Customer Reviews
Trust Croach® pest control reviews of friends and neighbors near Lakewood and browse customer surveys of their pest management technicians.
Pest Control Services by Croach® Exterminators Near Lakewood
Get rid of bed bugs, ants, carpet beetles, cockroaches, mice and rats, silverfish, spiders, wasps and other stinging, biting, crawling, and flying pests. We serve Lakewood residents in single-family homes, apartments, HOAs, and light commercial buildings.
The Lakewood Legacy
Lakewood was founded on a commitment to positive, progressive and visionary growth. Now it's one of the largest cities and most desirable places to live in Colorado. Lakewood has designated one-quarter of their 44-square miles to open spaces and parks. Residents love the availability of outdoor activities.
And they also delight in the modern conveniences, particularly shopping at historic Belmar, as well as a plethora of diverse dining opportunities like Taste of Denmark, Yard House, and 240 Union.
Suburban Pests
It's not surprising that people aren't the only ones who enjoy this suburban proximity to nature. Unwanted pests find their way from the parks and open spaces into our yards and homes.
However, Lakewood homeowners are concerned about preserving the natural native environment they cherish. That's why they choose Croach® pest control. Our technicians understand the balance between respect for nature with the necessity to keep bugs and rodents out of homes and buildings, which we achieve using Integrated Pest Management (IPM) strategies.
What is Integrated Pest Management?
IPM is a fancy name for what truly is a simple idea. The concept involves using care and forethought to prevent pest problems to begin with. And when pest problems do occur, they are treated with minimal chemical interventions. The goal of IPM is to reduce the risk to people and the environment. As such, IPM is a long-term approach to pest control that goes far beyond chemical extermination.
Lakewood offers IPM-style pest prevention tips for homeowners, like cultural controls and exclusion. But note, "If help is needed with pests such as mice, rats or other rodents, contact a professional pest control company."
Let's take a closer look at the four tools of IPM that your Croach® technician will leverage to get your Lakewood home pest-free.
Cultural controls:
Pests are naturally drawn to human habitats because we unintentionally provide them with the basic necessities for survival, such as food, water, and shelter. To mitigate this, homeowners can adopt good Integrated Pest Management (IPM) practices by eliminating standing water, and cleaning up spills and crumbs promptly. This helps reduce the chances of pests establishing, reproducing, and surviving.
Mechanical controls:
Traps are a common type of mechanical control that can effectively remove pests without using chemicals.
Physical controls:
Exclusion is a physical control method that prevents pests from entering your property or home. Your Croach® technician will locate and block any access points such as holes and cracks, thereby preventing pests from gaining entry into your space.
Chemical controls:
If an infestation does occur, your Croach® exterminator may need to use chemical controls to target and eliminate the pests. However, we use only carefully selected chemical products and apply them discreetly to ensure the safety of your family and pets.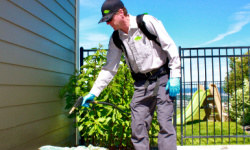 5-Star Service!

Michael was very courteous and explained what he would be doing. He reviewed with me at the end of his work what he accomplished, and showed me where he positioned the various traps. Very knowledgeable and friendly.
Read more Denver-area reviews
Incredible!

Lloyd Dyson did an incredible job in resetting the traps and cleaning the area of insect nests as well as treating areas where pests may try to get into the house. He was friendly and very professional!
Read more Denver-area reviews
Our Pest-free Satisfaction Guarantee for Lakewood
If you ever experience pests between scheduled treatments, we'll come back out to give you an intermediate, complimentary treatment. Your comfort and satisfaction are our top priority.
Pests We Remove in Lakewood, CO
Once pests enter your property, it's difficult to remove them without professional help. Fortunately, the experts at Croach® handle all the most common pests you'll find here in Lakewood.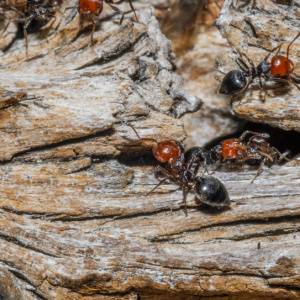 Here in Lakewood, we frequently see house ants, pavement ants and carpenter ants.
However, if you have carpenter ants, it can be a serious problem. These ants can do as much damage to your home as termites.
They excavate the wooden structures in your home to make their nests.
Fortunately, we can remove these ants fast, before they threaten the structure of your home!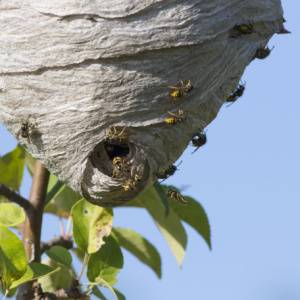 Lakewood homeowners struggle with yellow jackets, hornets, and paper wasps.
Black and yellow, and with a reputation for acting aggressively, yellow jackets are pervasive throughout the area. They want to build their nests underground, inside your walls, or in your attic. The first sign they've created a nest in or around your home may be yellow jackets inside—the last place you want to find a stinging insect.
Paper wasps like to build their homes near your doors: under the eaves, on the porch, or in door frames. They, too, get aggressive when threatened and the simple act of you trying to go inside your own house may invade their territory.
Hornets are the least likely to come into your home, but they'll build nests in any shrubbery surrounding it. Individual hornets can still work their way inside.
Wasps and hornets can sting dozens of times, and they also swarm to protect their territory. A wasp attack is dangerous and can be deadly to anyone in your home who is allergic. Call us for wasp and wasps nest removal as soon as you suspect you have a problem.
The cold weather doesn't deter mice and rats from becoming problems in Lakewood. In fact, as the weather cools, they go looking for warm and dry places, like your attic, basement and garage, to spend the winter.
Rats and mice carry over 35 diseases that can spread to humans. You don't even have to come into direct contact with a rodent to be at risk. They can spread disease to you by leaving droppings in your ductwork for you to breathe or via the fleas and ticks that live on their skin.
If you suspect you have rats or mice, don't delay. Contact the experts at Croach® for rodent removal!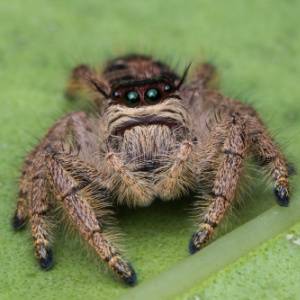 We find a wide variety of spiders in Colorado homes. Few homeowners enjoy being surprised by a jumping spider, sweeping up the messy home of a cobweb spider, or being startled by an enormous wood spider. Most spider species are harmless, but they make homes uncomfortable.
Plus, we get dangerous spiders here too. Black widows and brown recluses exist even in Lakewood.
Why reenact the movie Arachnophobia when you can just call Croach®?
Roaches are one of the most unpleasant pest control problems homeowners deal with, and they're a common problem in Lakewood.
They track across every surface of your home, leaving pathogens in their wake. Cockroaches leave their egg sacs and droppings everywhere. Their mere presence can trigger allergies and asthma.
Our Croach® team offers comprehensive roach control services to help you eliminate these pests from your home. Our ongoing maintenance treatments keep them gone.
Polite, Professional, Patient!

On this visit we had Carter and he did an excellent job. He was responsive to our needs, listened, and then asked clarifying questions. He was polite and professional and we appreciate his attention to detail. I also wanted to recognize Jess who had come out last time, and she was AMAZING. I have a great deal of respect for her knowledge, patience and professionalism. Jess & Carter are both valuable representatives for CROACH.
Read more from Jason L.
Eliminate Pests for Good!
Are pests taking over your home? Take control with Croach®!
Schedule a free preliminary inspection today and say goodbye to pests!