Get Pest Free
in Mint Hill, NC
Founded in the mid-1700s, Mint Hill was established even before Charlotte! The first battle that waged in Mint Hill was the settlers against common pests (the British Crown), and 250 years later, residents still battle pests! Let Croach® guard you against unwanted insects and rodents.
✓ Get a free whole-house pest inspection – inside and out.
The Persistence of Pests
Pests are a tenacious enemy. Though small, their numbers are overwhelming and exhausting. Most people start out using D-I-Y chemical sprays purchased over-the-counter at a home improvement store. Soon, the annoying insects or noxious rodents are back - with a vengeance. The only solution seems to be more chemical sprays. But is it, really?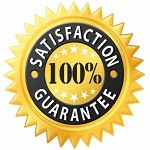 Retreats Guarantee
We guarantee a retreat of pest issues that arise between regularly scheduled services. Ask for more details when you sign up.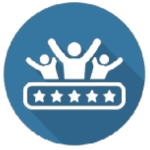 Thousands of Customer Reviews
Trust Croach® pest control reviews of friends and neighbors near Mint Hill, and browse customer surveys of their pest management technicians.
Our Pest-free Satisfaction Guarantee for Mint Hill
If you ever experience pests between scheduled treatments, we'll come back out to give you an intermediate, complimentary treatment. Your comfort and satisfaction are our top priority.
Enjoy life with peace of mind knowing that Croach® professionals have your pest management concerns under control.
Croach® Fights Pest for You
Residents of Mint Hill appreciate the rural and suburban character of their chosen habitat. They also love wildlife and the natural environment that surrounds them. But they're sick and tired of dealing with persistent pests!
Mint Hill homeowners know that more poisons and chemicals aren't working. They worry it could be a hazard to their families and pets, as well as deadly to beneficial insects and animals.
That's why Croach® has expanded their territory around Charlotte. We understand the desire to protect the environment while exterminating pest infestations. Here's how we do it.
Integrated Pest Control
Croach® employs Integrated Pest Management (IPM) to effectively remove pests and prevent future infestations. IPM encompasses a variety of non-toxic strategies focused on long-term eradication of harmful pests using the least amount of chemicals possible. When chemical pesticides are necessary as a last resort, for instance, in the case of a severe infestation, these are used judiciously and discreetly for minimum impact on the natural environment.
Couldn't Have Asked for Better Service!

We were blessed with two very professional workers, Robby and Jonathan. They divided up the locations and worked for one hour each in and around the house, along a walkway to the lake, and performed spider extermination on the dock. They were serving to please, and kept asking if there was anything else they could do. We couldn't have asked for better service!!
Environmentally Friendly!

I want to thank Tyler of Croach® for an excellent and very extensive service during our initial pest control. Tyler took great care inside and outside our home, ensuring our protection from those pesky pests, especially spiders! Tyler also used environmental and 'lake-friendly' products on our dock to keep spiders at bay. Tyler is a very professional and respectful young man who is a definite asset to his trade and company!
IPM Strategies
The strategies of IPM are called 'controls' or 'methods'. They are:
Cultural controls: This is your first line of defense against infestations. It's being meticulous about cleaning spills, emptying water from vessels, vacuuming, and keeping your home tidy.
Your Croach® techs can alert you to any problems they observe that might be contributing to the infestation such as stagnant water collecting in a bucket near your back door.
Biological controls: This refers using a pest's natural enemies. In the case of your home, you may have a cat who catches mice. Horse owners release insect predators to eat fly larvae.
Mechanical controls: An example of a mechanical control is a trap, as used to catch rats, cockroaches and other insects.
Physical controls: Your Croach® technician knows where to look for cracks or holes that specific pests use to enter your home and property. Exclusion means the breach will be blocked to prevent pests from getting in.
Chemical controls: As noted, this is the last resort, used to get a serious infestation under control quickly. Croach® is licensed to use powerful chemicals in a safe manner. When possible, we use bait stations. Sprays are selectively targeted to the source of the infestation.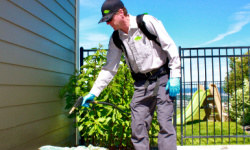 At your initial FREE inspection, your Croach® representative will go over the custom IPM treatment plan recommended for your specific situation.
Pest Control Services by Croach® Exterminators Near Mint Hill
Get rid of the spotted lanternfly, ants, carpet beetles, cockroaches, mice and rats, silverfish, spiders, wasps and other stinging, biting, crawling, and flying pests. We serve Mint Hill residents in single-family homes, apartments, HOAs, and light commercial buildings.
Time to Make Peace with Pests in Mint Hill
Stop wasting your time and money on ineffective and unsafe D-I-Y extermination. The Croach® team is here to help you finally win the battle against dangerous, damaging, disease-spreading pests. So, you can relax and enjoy the fun at Urban Air Trampoline and Adventure Park here in charming Mint Hill.
Don't fight insects, rodents or other pests alone any longer. Call Croach® pest control today!
Licensed, Bonded, Insured
NC Pest Control License #2272PW