Get Pest Free
in Burbank, WA
Spiders, cockroaches, ants and rodents thrive in the Tri-Cities area. Croach® Pest Control uses integrated pest management methods to eliminate, control and prevent pest infestations.
Get a free whole-house pest inspection – inside and out.
Safe and Effective Pest Control in Burbank, WA
Croach® delivers the gold standard in pest control in Burbank, WA. Because we specialize in safe and effective solutions, customers count on us for effective, long-term management of pests. And our highly trained experts leverage their expert knowledge of pest extermination, prevention, and control to keep your property pest-free!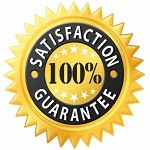 Retreats Guarantee
We guarantee a retreat of pest issues that arise between regularly scheduled services. Ask for more details when you sign up.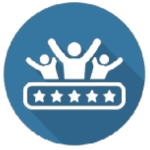 Thousands of Customer Reviews
Trust Croach® pest control reviews of friends and neighbors near Burbank and browse customer surveys of their pest management technicians.
Named for a Famous American Horticulturist: Luther Burbank
Burbank packs a lot of natural resources into its 15 square miles, located at the intersection of the Snake and the Columbia Rivers. Outdoor enthusiasts enjoy visiting Hood Park, where they can camp, fish, swim or picnic along the scenic banks of Lake Wallula. Hiking the trails at McNary National Wildlife Refuge offers bird watchers the opportunity to observe majestic waterfowl like ospreys, white pelicans, snow geese, pintail ducks, and trumpeter swans in their natural habitat.
Fighting Bugs in Burbank
The town's most famous resident is novelist Chuck Palahniuk, a native son who grew up in Burbank. Palahniuk is celebrated for his novels Invisible Monsters and Fight Club, the latter of which became the cult classic film starring Brad Pitt. Burbank homeowners battling pests may sometimes feel isolated and alone, fighting invisible monsters. But it doesn't have to be that way. Call Croach® today for help with spiders, ants, wasps and rodents.
Service Goes Above and Beyond!

David Tobias always does a great job on our property. Our home is new construction and barely a year ago it was a field of sagebrush, so there have been A LOT of uninvited creatures of all types that did not get the message that this wasn't their home anymore. He has gone above and beyond to correct the problem and make sure that our property is safe and pest free. He even helped us identify a really unusual insect that we couldn't find on the internet when we sent him a photo! He is super knowledgeable! We are very happy with Croach and David!
Pasco, WA
Worked his Magic on Moles and Wasps!

I am very pleased with David's help in keeping my house pest free. I have a particular problem with wasps. He has made numerous additional trips to my house to deal with them. Earlier this year, my yard was invaded with moles. Not sure exactly how it happened, but after * visits from David, within * months, the moles were gone. I am so grateful to David. Moles are not part of the service, but David took it seriously and worked his magic. Thank you David.
Richland, WA
Pest Control Services by Croach® Exterminators Near Burbank
Get rid of bed bugs, ants, carpet beetles, cockroaches, mice and rats, silverfish, spiders, wasps and other stinging, biting, crawling, and flying pests.
Here's What You Can Expect from Our Local Burbank Professional Pest Control Services
Step One
Initial Service: After a thorough inspection of your home or business, our licensed pest control technicians answer your questions and discuss your customized treatment options.
Step Two
First Regular Service: A month after flushing the home for pests, we add a protective barrier to the exterior of the structure. This visit breaks the egg and reproduction cycles, eliminates persistent pests that have not yet vacated, and creates deterrence to future infestations.
Step Three
Regular services: Croach® provides regular services on a bi-monthly basis (every other month) or quarterly (every 3 months). Our eco-friendly treatments last 60 to 70 days and should be readministered after that time. Since your home will always provide an ideal source of food and shelter, many insects and rodents will try to re-establish themselves in your home.
Re-treats
If, between regularly scheduled services, you continue to have pest activity in your home, Croach® will return and retreat affected areas free of charge.
Get Rid of Rodents, Bugs, and Stinging Insects!
Call your local Croach® pest control contractors at 509-581-0570 or schedule an inspection online for professional, personalized Tri-Cities pest control services.
We serve the Tri-Cities area including Burbank, Finley, Highland, Kennewick, Pasco, Richland, West Pasco, and West Richland.
Licensed, Bonded, Insured
WA Pest Control License #99029