Get Pest Free
in Richland, WA
Spiders, cockroaches, ants and rodents thrive in the Tri-Cities area. Croach® Pest Control uses integrated pest management methods to eliminate, control and prevent pest infestations.
Get a free whole-house pest inspection – inside and out.
The Army Life in Richland
Once owned and managed by the US Army Corps of Engineers as a company town for the nearby Manhattan Project facility, Richland cherishes its original "alphabet houses" in the nationally recognized Gold Coast Historic District. Reminders of Richland's previous life still exist, like the high school's Bombers football team which sports a mushroom cloud mascot, nuclear-themed street names, and local businesses that incorporate the word "fat" in their names, referring to the "Fat Man" atomic bomb.
The Pest Life in Richland
Pests are attracted to dynamic cities, like Richland, where they find ample food and shelter living among people. And you can list them by alphabet too. Ants, beetles, cockroaches, drywood termites ... Croach® has the experience, backed up by a slew of testimonials, for the excellent job we've been doing in Richland, WA wiping out pesky bugs and rodents.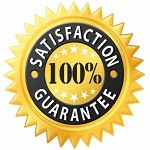 Retreats Guarantee
We guarantee a retreat of pest issues that arise between regularly scheduled services. Ask for more details when you sign up.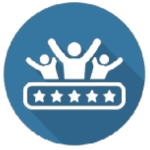 Thousands of Customer Reviews
Trust Croach® pest control reviews of friends and neighbors near Richland and browse customer surveys of their pest management technicians.
What We Do in Richland, WA: Blast Bugs Out of Existence!
We excel at eradicating all types of pest species from homes and business premises, making us the last pest control service company you'll ever need. Croach® is a family-owned and operated business, committed to excellence by offering top-notch customer service. Call us to drop the bomb on your pest infestations!
Our Home is Bug Free!

As usual with David, he is polite, friendly and professional. David has been treating our home now for the past year and a half and always informs us what kind of bugs he will be targeting based on what we are thinking and what he is seeing from traps. He also lets us know when it's safe to go back outside or in the garage, especially as it might be a concern for our pets. Thanks David for keeping our home bug free and all that you do. Keep up the great service. You are the best.
Richland, WA
Outstanding Job!

David did an outstanding job. He takes great pride in his work.
Richland, WA
Answered All of my Questions!

David explained the services and answered all of my questions with professionalism and knowledge.
Richland, WA
Pest Control Services by Croach® Exterminators Near Richland
Get rid of ants, carpet beetles, bed bugs, cockroaches, mice and rats, silverfish, spiders, wasps and other stinging, biting, crawling, and flying pests.
Frequently Asked Questions in Richland, WA
Do tenants pay for pest control?
Tenants paying for pest control services depends on the initial agreement with the property owner or manager. Depending on the lease agreement, tenants can pay for pest control if the infestation occurs after moving in. Also, the tenant and management can agree to cost share or to solo foot the bill. Alternatively, the management can take care of everything.
How do I choose a pest control company?
You should choose a pest control company based on whether it's licensed, has a track record of success, is run by qualified and experienced staff, has insurance coverage, and is affiliated with a pest control professional association.
Croach® is committed to eliminating pests from homes and business premises. From ants to wasps, and everything in between, we've got you covered. More than anything else, we're here to help you. So, feel free to reach out to us for FREE CONSULTATION.
Get Rid of Rodents, Bugs, and Stinging Insects!
Call your local Croach® pest control contractors at 509-581-0570 or schedule an inspection online for professional, personalized Tri-Cities pest control services.
We serve the Tri-Cities area including Burbank, Finley, Highland, Kennewick, Pasco, Richland, West Pasco, and West Richland.
Licensed, Bonded, Insured
WA Pest Control License #99029