Get Pest Free
in West Richland, WA
Spiders, cockroaches, ants and rodents thrive in the Tri-Cities area. Croach® Pest Control uses integrated pest management methods to eliminate, control and prevent pest infestations.
Get a free whole-house pest inspection – inside and out.
West Richland's Spot in the Guinness World Records
Our semi-arid environment provided the perfect track for the land speed test of the Aero SSC TT, an American sports car which, on September 13, 2007, set the record for the world's fastest production car. West Richland continues to set the pace at Tri-City Raceway at Red Mountain Event Center.
5 of the Fastest Pests in West Richland
Once known as Lower Yakima, today's flourishing West Richland incorporates two mid-century modern towns, Heminger City and Enterprise. Fast growth. Fast cars.
But the need for speed doesn't translate to the sanctuary of your home. Here are some pests in the West Richland area you'll quickly want to control.
Get Rid of Pests Fast!
Residents of this dynamic city expect swift and agile pest control service too. Croach® delivers with rapid results whether you're suffering with an outbreak of ants, roaches, spiders, mice, rats or other biting, stinging, annoying pest.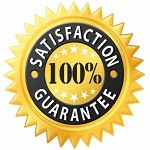 Retreats Guarantee
We guarantee a retreat of pest issues that arise between regularly scheduled services. Ask for more details when you sign up.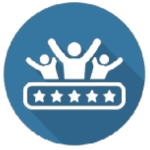 Thousands of Customer Reviews
Trust Croach® pest control reviews of friends and neighbors near West Richland and browse customer surveys of their pest management technicians.
What We Do in West Richland, WA: Wave a Checkered Flag!
When you are challenged with a pest infestation, time is of the essence! Your Croach® technicians are revved and ready to win the race against pesky bugs and disease-carrying rodents. Call today for fast results!
Friendly, Knowledgeable, Considerate!

Always friendly and knowledgeable. Is considerate of our animals and letting me know in advance to let the dogs out so they can stay inside until OK to go back outside.
West Richland, WA
Familiar with Area Pests!

David did a great job of representing the value he and his services can provide. He was familiar with the particular pests of the area and I'm confident he will keep our property pest free.
West Richland, WA
Pest Control Services by Croach® Exterminators Near West Richland
Pest infestations of ants, carpet beetles, cockroaches, mice and rats, silverfish, bed bugs, spiders, wasps and other stinging, biting, crawling, and flying pests. are frustrating, stressful, and frightening. However, the good news is, Croach® pest control technicians are here for you.
Pest Control in West Richland, WA
Pest infestation is a common problem that bugs the people living in West Richland. The semi-arid rain shadow climate promotes an ecological system that thrives in the dry and dusty environment; pesky insects like spiders, wasps, and ants, as well as rodents. These uninvited guests always leave a trail of damage along their way like loss of crops, disease, and destruction to buildings. A key scorecard in the fight against pest infestation is early detection.
You can count on Croach®'s expertise in the identification, management, and elimination of pests within your house and compound. Our experts that handle everything from thoroughly inspecting your home, pinpointing possible entry points, and recommending customized solutions to eliminate pests.
Get Rid of Rodents, Bugs, and Stinging Insects!
Call your local Croach® pest control contractors at 509-581-0570 or schedule an inspection online for professional, personalized Tri-Cities pest control services.
We serve the Tri-Cities area including Burbank, Finley, Highland, Kennewick, Pasco, Richland, West Pasco, and West Richland.
Licensed, Bonded, Insured
WA Pest Control License #99029