Get Pest Free
in Meridian, ID
Meridian is a favorite city for young families to live. From Escape Mystery Manor to Wahooz, there is always something fun to do. But, pesky pests also like the Meridian lifestyle! Croach® offers the best pest control for Idaho homeowners.
✓ Get a free whole-house pest inspection – inside and out.
Pest Control in Meridian, ID
Buzzing and biting, scratching and stinging. There is nothing pleasant about finding pests in your home.
Croach® is your Meridian, Idaho solution to pest control problems.
You don't have to entertain nasty creatures any longer. We offer lasting, practical, eco-friendly solutions that eliminate pests for good.
One call to Croach® sends pests packing!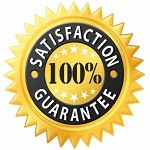 Retreats Guarantee
We guarantee a retreat of pest issues that arise between regularly scheduled services. Ask for more details when you sign up.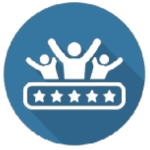 Thousands of Customer Reviews
Trust Croach® pest control reviews of friends and neighbors near Meridian and browse customer surveys of their pest management technicians.
Takes Extra Steps!

Isaiah did a very thorough job even going the extra step of locking gates and garage when his job was completed. He was very courteous and pleasant in doing his work. Great job!
Read more Meridian reviews.
Great!

Juan was very professional and courteous. He asked about our problems and if we had any other questions. He was great!
Read more Meridian reviews.
Pests We Remove in Meridian, ID
Meridian is a safe, clean and attractive suburban community, renowned for it's good schools. Residents enjoy shopping, restaurants, family activities and parks. However, all that we love about living in Meridian also makes it a place insects and rodents love, too.
At Croach®, we help you eliminate the most common pests here in Ada County. These include spiders, rats, mice, ants, wasps, hornets, yellow jackets, and roaches.
Each of these pests threatens your family's health and safety or can severely damage your home.
Rodents
Here in Meridian, we see homeowners struggling with both rats and mice. Either is a health and safety hazard, as rodent species carry multiple diseases.
You don't have to come into direct contact with a rat or a mouse to be at risk. You can contract hantavirus or other dangerous diseases just by breathing in rodent feces dust. Since your ductwork is a favorite place for rodents to leave droppings, it's imperative you get rid of them immediately.
Croach® understands how rodents behave and know the most effective ways to get rid of them.
Ants
There are three types of ants invading Meridian homes.
Odorous house ants, commonly called sugar ants, are harmless but release a foul smell when you crush one. Even if they don't bite or sting, they're prolific. It's hard to enjoy your home when there are swarms of ants crawling all over the place.
Harvester ants don't come inside very often, but they can become a real nuisance when they do. They are larger, and they sting.
The genuine concern for most Ada County homeowners is carpenter ants, which do as much damage as termites. They like to excavate wood to build their nests, which wreaks havoc on your home's frame.
Your knowlegable Croach® technician identifies the species and applies the correct treatment to rid your property of them.
Wasps
Your Croach® technician is trained to safely handle wasps, hornets, and yellow jackets. Our services include wasps nest removal, which restores your ability to use your front porch again or to walk through your front door without worrying about getting stung.
Paper wasps are very aggressive. The entire swarm attacks when one feels threatened, and each can deliver multiple stings. Leaving them unaddressed near your home can be dangerous.
Roaches
Roaches carry disease, leave droppings everywhere, contaminate food, and make houses unpleasant and uninviting. Worse, they breed quickly. Hundreds can turn into thousands in the blink of an eye.
Even the cleanest homes sometimes become a home to roaches. Call Croach® at the first roach sighting. If you see a single cockroach, there are more in hiding. Let our technicians address the problem before a minor problem becomes a big one.
Spiders
Did you know Idaho is home to many dangerous spiders? These include the black widow, brown recluse, and the hobo spider. Even when they aren't dangerous, we don't want to share our home with them.
Our services include spider extermination, as necessary, and the removal of spider webs from under your eves (dewebbing) as well as installation of spider traps.
Stop getting the creepy crawlies. Let Croach® solve your spider problems with our multi-step approach to extermination and prevention.
Fun Fact
Did you know you can send an insect sample to the University of Idaho for identification?
Of course, when insects invade your property, call Croach® first. Our expert technicians recognize most local insects.
If it's unknown to us, we are happy to help submit it for identification.
Our Pest-free Satisfaction Guarantee for Meridian
If you ever experience pests between scheduled treatments, we'll come back out to give you an intermediate, complimentary treatment. Your comfort and satisfaction are our top priority.
Went the Extra Mile!

David D. not only serviced our house for pests, he straightened out one of our decorative Christmas deer that had been blown over by the high winds. He didn't need to do that, but went the extra mile.
Read more from David B.
Thorough and Detailed!

Croach Tech David did the best job ever! He called to let us know his ETA, did a thorough job, and provided a detailed report when he was done.
Read more from Deanna P.
How We Get Rid of Your Pests for Good
Our proven Croach® process gets results.
First, our licensed pest control technicians inspect your property, answer your questions, and discuss potential problems with you. We apply your first treatment. Most people stop seeing pests after this initial visit.
Thirty days later, you'll receive your first regular service. We've flushed pests from your home during the initial service, so now it's time to add a protective barrier to the exterior and break egg and reproduction cycles. This also helps us eliminate persistent pests.
Finally, we provide regular services every other month, re-applying the protective barrier to the exterior of your home to ensure that the pests never return.
Pest Control Services by Croach® Exterminators Near Meridian
Get rid of ants, carpet beetles, cockroaches, mice and rats, silverfish, spiders, wasps and other stinging, biting, crawling, and flying pests. We serve Meridian residents in single-family homes, apartments, HOAs, and light commercial buildings.
See Ya, Pests!
Take the first step towards eliminating your pest problems by scheduling a free preliminary inspection with Croach®. Contact us to get started today!