Get Pest Free
in Lexington County SC
Lexington County features a temperate climate, economic opportunities, and that world-renowned Southern hospitality! But wherever people swarm, pesky pests come with them!
✓ Get a free whole-house pest inspection – inside and out.
Life in Lexington County is Good!
Lexington County cities include the areas of Lexington, West Columbia, Chapin, Cayce, Red Bank, Gaston, Pelion, Swansea, South Congaree, Oak Grove, Springdale, Seven Oaks, Pine Ridge, Summit, and Irmo.
The county has experienced recent population growth from people relocating here to enjoy the best of city and rural life. But new construction and more resources for pests (food, water, shelter) has created insect and rodents problems. No worries, though, because Croach® Pest Control is here to help.
Having access to a quality pest control company like Croach® is important in Lexington County. It's the fastest growing area in the Midlands! One of the reasons is the proximity to both the capital city of Columbia, and the recreational areas of Lake Murray and other nature preserves.
What Are the Most Common Pests in Lexington County?
During the warm summer months, we love to enjoy our outdoor spaces. But we don't want to share these outdoor spaces with pests like ants, stinging wasps or spiders. Regular service from an experienced pest control technician will keep them out of your spaces. Call Croach® Pest Control today for peace of mind and know we are here to protect you and your family from critters like:
Genuinely Outstanding!

Kaden Richards and his staff are the quintessential professionals. In the space of three hours, Croach explained the process, addressed the insect and spider problem, cleaned the exterior of the house and the garage, sprayed the exterior walls, set out rodent traps, sprayed the interior baseboards (upstairs and down), explained every step, and were gone. Genuinely outstanding courtesy, explanation, and execution. Josh and Jeremy, the technicians, were top drawer. They were accommodating, pleasant, efficient, and eager to ensure my understanding of the entire process. I highly recommend Croach! Best I have ever found! - Read more by Ben S.
Spiders Around Lexington County
Did you know there are more than 54 known species of spider in South Carolina? These pests can be more than just annoying. Some are dangerous when they bite. The experienced professionals at Croach® are here to help you identify and eliminate spiders around your home.
Some of the most dangerous species of spider in South Carolina are:
Widow Spider Control
Over the last few decades, the brown widow spider increased its habitat in the United States by spreading north from Florida into South Carolina. Brown widows, just like black widows, inject a toxic venom with their bite. This venom can make us sick and is just plain painful to endure.
The good news is brown widows are not as aggressive as their black widow relations, so you are less likely to be bitten if you encounter one. To avoid brown and black widow bites, use caution when reaching into dark places in and around your property.
Besides their recognizable hourglass markings, another distinguishing feature of a widow spider is its web. These are strong and sticky, making a snapping noise when broken. If you feel a web, get your hand out of the space quickly to avoid the possibility of a widow bite.
Make Your Home Less Attractive to Spiders
Even when they aren't dangerous, most of us do not like sharing our living space with spiders. There are some things you can do to eliminate spiders between exterminating visits. Spiders live on our property for three reasons – they find food, water and shelter there. By reducing at least one of these conditions, you reduce the number of spiders significantly.
Here in South Carolina, one of the biggest and most noticeable spiders is the banana spider. These giant yellow spiders look far scarier than they are. They are really the gentle giants of the spider world. Still, no one wants to come face to face with one on a forest path, much less actually end up entangled in their web.
Croach® Pest Control will thoroughly inspect your property for locations spiders are likely to live and reproduce. Croach® technicians have solutions that eliminate these areas on your property, thus reducing the spider population. Call for your free inspection and start enjoying a spider free home today.
No More Spiders and Wasps!

We're using this for spiders and wasps. I like how easy it has been. We've had no problems since they started treatment. They come when they are scheduled to, are prompt and professional. Josh has been great! - Read more from Dawn Y.
Know What They're Doing!

Austin and Kevin are absolutely AMAZING at customer service! I 100% recommend Croach to all of my friends, especially those who live on the water. We have a white house on the lake that spiders love, and these guys really know what they are doing to get rid of them! They have a fast response time when you reach out to them and are very professional to work with. - Read more from Kelly W.
What We Do: The Croach® Pest Control Process
First: When our technician arrives at your Lexington County residence, they will inspect your property to look for potential problem areas and develop a plan to address these concerns.
Next: They will discuss their findings, and present a customized treatment plan created to meet your specific pest control needs.
Then: Services begin as soon as you are ready to be pest free!
Depending on your plan, exterminator services could include:
✓ Interior Treatment: Treatments like spray barriers at entrance points, baiting, and traps.
✓ Exterior Treatment: Removal of wasp nests, de-webbing, spray, and granulation where necessary.
Pest Control Services by Croach® Exterminators Near Lexington County
Get rid of ants, cockroaches, mice and rats, silverfish, spiders, wasps and other stinging, biting, crawling, and flying pests. We serve Lexington County residents in single-family homes, apartments, HOAs, and commercial buildings.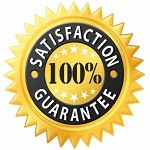 Retreats Guarantee
We guarantee a retreat of pest issues for Lexington County customers that arise between regularly scheduled services. Ask for more details when you sign up.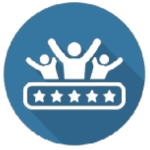 Thousands of Customer Reviews
Trust Croach® pest control reviews of friends and neighbors near Lexington County, and browse customer surveys of their pest management technicians.
Get Pest Free in Lexington County!
Count on Croach® to match you with friendly, licensed technicians who love what they do and listen to your concerns. Get professional pest control in Lexington County, and live pest free!
Licensed, Bonded, Insured
License #CA033446