Crawl Space Cleaning, Insulation Removal, and Encapsulation
Croach® is experienced and licensed to perform crawl space cleaning, including insulation removal, and encapsulation to renew the crawlspace in your Seattle home.
The crawl space is, undoubtedly, the most overlooked part of the house. Nonetheless, it's a critical space. A neglected crawl space attracts moisture and mold, and pests. Ignore your crawl space, and your home sanctuary becomes an unsanitary habitat!
Enjoy the benefits of a safe and energy-efficient crawl space today!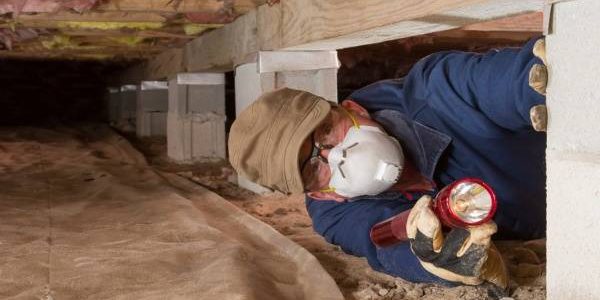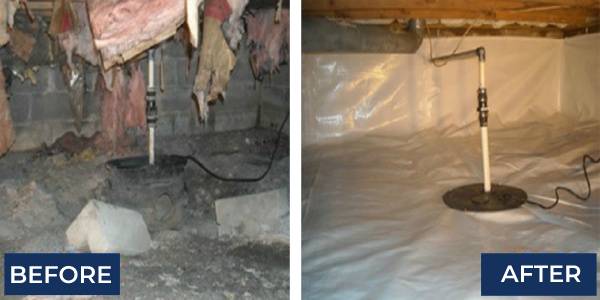 Why Does a Pest Control Company Care About my Crawl Space?
Here in Seattle, crawl spaces are notorious havens for insects and rodents. Pests are attracted to the dark, damp and forgotten nook under the house floors.
Our techs often exterminate pest infestations which originate in the crawl space. And, that's why Croach® now offers crawl space cleaning as part of our pest control program.
Pests in the Crawl Space
All it takes is a crack or hole in the crawl space ventilation or home foundation for insects, like spiders and termites, to gain access to your crawl space.
Termites cannot withstand exposure to the sunlight, and your dark crawl space is a desirable place for them to colonize. Unfortunately, since they eat wood, they are in a perfect position to destroy your house's structural integrity.
Rats and mice also favor the crawl space as a safe place, away from predators, where they can nest and breed unnoticed. So, you can see, there is a very strong correlation between crawl space health and pest control.
Our Process
1. Crawl Space Cleaning
Croach® technicians are well-equipped with professional-grade personal protective gear. Once suited up, we enter your crawl space and remove the old, decayed and contaminated batting insulation.
With the insulation gone, we completely sanitize, disinfect, and deodorize your crawl space with non-toxic and eco-friendly cleaning solutions.
2. Crawl Space Inspection
Next, our technicians inspect the crawl space for evidence of pests. They may find nests, rat or mouse droppings and insect colonies. We look for tiny holes in wood and fine dust particles; evidence of drywood termites.
Rodents and other critters can transmit harmful bacteria and viruses that put the health of your family in jeopardy. Rodent infestations also are associated with foul odors from urine and feces.
3. Pest Exclusion
Once the noxious evidence of an infestation has been removed, it's time for non-chemical pest control called exclusion. Exclusion is the process of preventing pests from entering your property by blocking access.
As needed, we trap rodents or other live critters. Then we seal off all entry points to prevent more pests from entering your crawl space.
4. Crawl Space Encapsulation
We seal the entire crawl space with a heavy-duty plastic vapor barrier on the ground and spray insulation on the walls. A dehumidifier is installed to control the moisture levels.
What are the Benefits of Crawl Space Cleaning?
Paying a little attention to your crawl space pays off with big benefits:
Debris is removed
Pests are blocked from entry
Improved indoor air quality
Lower energy bills
More storage space
Reduced humidity in the home
Restore Your Crawlspace Today
Protect your home. Protect your family. Call Croach® for professional crawl space cleaning and repair.
Free Crawl Space Inspection
Seattle Crawl Space Cleaning Service Area
We provide services across Seattle including Anacortes, Arlington, Auburn, Bellevue, Bellingham, Bonney Lake, Bothell, Buckley, Burlington, Camano Island, Everett, Federal Way, Ferndale, Issaquah, Kent, Kirkland, La Conner, Lakewood, Lynden, Lynnwood, Marysville, Monroe, Mount Vernon, Mukilteo, Oak Harbor, Olympia, Puyallup, Redmond, Renton, Seattle, Sedro-Woolley, Snohomish, Stanwood, Sumner, and Tacoma.
Licensed, Bonded, Insured
Washington Pest Control License #82060
Washington Contractor License #CCPESTFF*894K4